Press Releases
Express Logistics Gives Back, Sponsors Jolly Holiday Lights / Make-A-Wish
11/20/14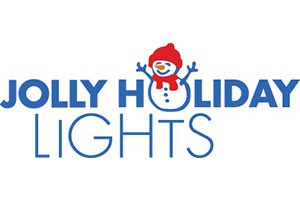 Express Logistics is excited to be a part of this year's Jolly Holiday Lights event, put on by Make-A-Wish Iowa.
Jolly Holiday Lights is a drive-through holiday light display that is annually set up by Make-A-Wish Iowa in Des Moines' Water Works Park. The event raised enough money in 2013 to grant the wishes of more than 35 kids in Iowa! Attendees can drive through 3.5 miles of light displays, with 100% of admission fees going directly to Make-A-Wish® Iowa. Express Logistics sponsored a delivery themed display, and a number of employees were excited to volunteer their time during the event.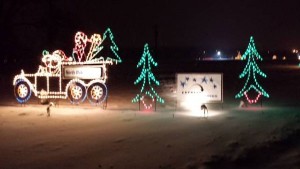 THANK YOU to ELI employees: Jimmy, Tracey, Joe, Erica and kids, Jen and kids, Dianna and her husband Mike, Lexi and her husband Chris, Aric and his wife Erin, Kayla and her husband Brock, and Nicole and her husband Barney for volunteering at the Jolly Holiday Lights this year! Express Logistics looks forward to sponsoring a display again in 2015.
Learn more about Make-A-Wish Iowa at www.iowa.wish.org.
About Express Logistics Inc.
Express Logistics is an award-winning third-party logistics provider, specializing in LTL, truckload and intermodal freight solutions. We improve profitability for customers by allowing them to focus on their core competencies while we manage their logistics. We are family owned and based in Waukee, IA, with a second office in Kansas City, MO. At Team ELI, we deliver on our promises while building an environment where our employees love what they do and have fun doing it.